Alright, you guessed it. This post is going to be all about the best pink lipsticks! I have always loved pink shades on my lips, even way back in the early 2000's when I was rocking the CoverGirl LipSlicks in the shade Princess. (Anyone remember those??)
I know some girlfriends of mine who think pink is a tough color to wear, but the trick is to find one that best compliments your skin tone. I have a lot of pink lip colors, so it was pretty tough to narrow it down. However, to make it a little easier, I tried to break it up into categories and I also made sure to include ones that I use all the time. So let's get into my current favorites…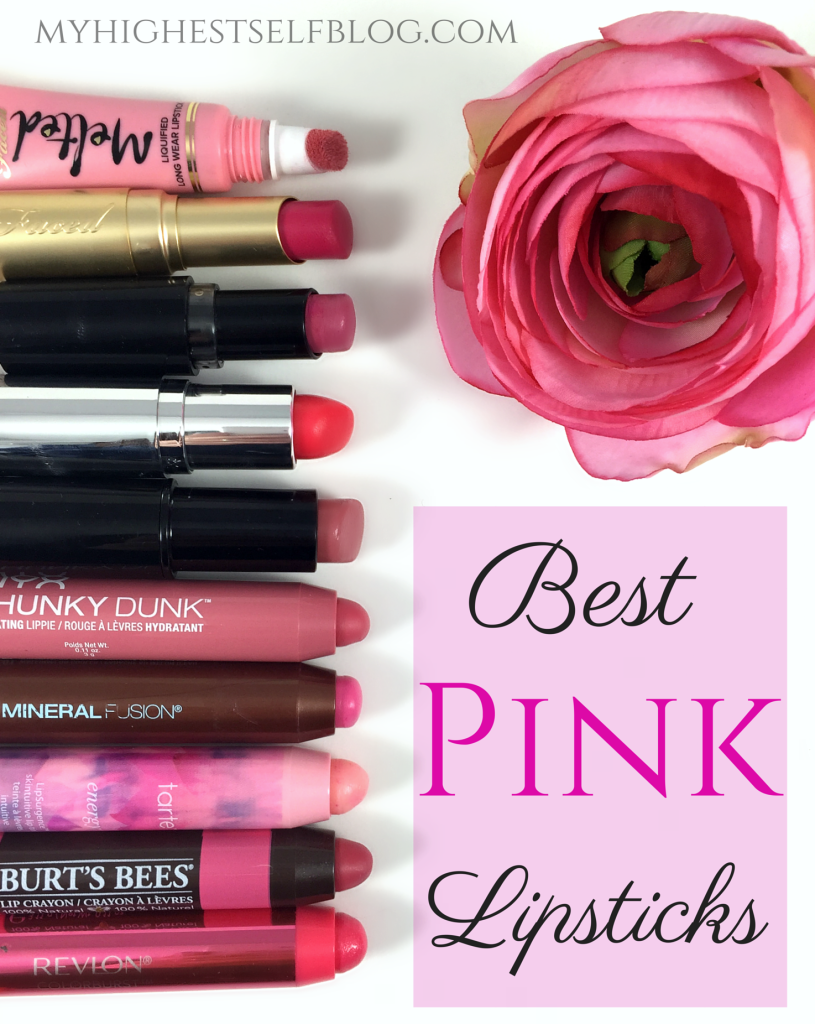 Best Light Pink: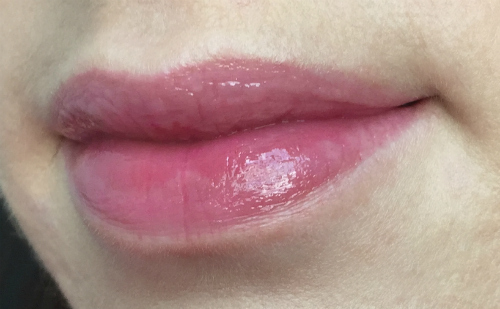 Tarte Energy LipSurgence. If you're hesitant to try a pink lip color, I suggest this. It goes on clear then adjusts to your skin's pH level. I always get a sheer glossy wash of light pink and it doesn't get much easier than that!
Best Dark Pink: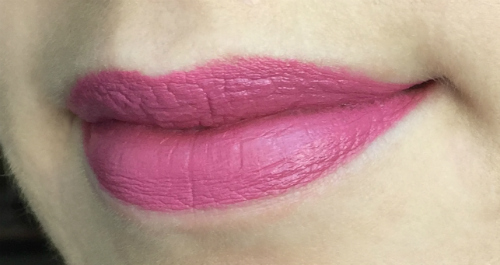 Wet n' Wild Megalast Lipstick in Mauve Outta Here. This dark pink mauve is one of my favorites because it lasts forever (hence the name Megalast) and it only costs a little over $2! You really can't beat that!
Best Drugstore Pink: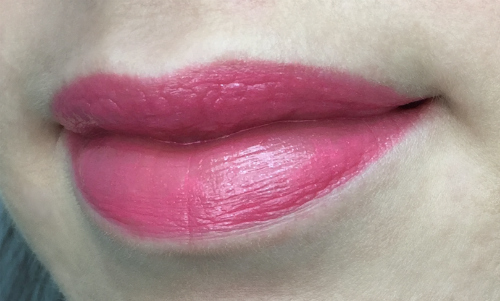 Revlon Lacquer Balm in Coquette. In all honesty, all of the Revlon lip crayons are pretty awesome. However, this bright punchy pink with slight shimmer is one of my all time faves.
Best Warm Pink: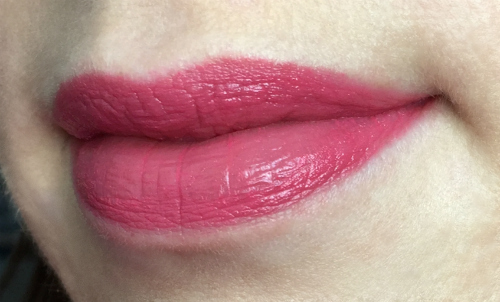 Burt's Bees Hawaiian Smolder Lip Crayon. I usually don't like pinks that are too warm on me, but this pink is just right. The formula is smooth, creamy and dries to a semi-matte finish.
Best Cool Pink: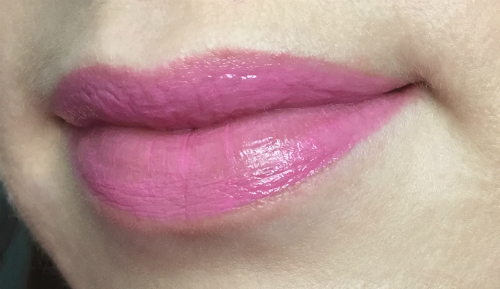 Mineral Fusion Lip Tint in Glow. Just like I don't like my pinks too warm, I also don't like them too "Barbie." Some people can pull it off, but I just look like a clown! Anyway, I think this bright cool pink is somewhat easier to wear because it's glossy and on the sheer side. Mineral Fusion is also cruelty free!
Best Bold Pink: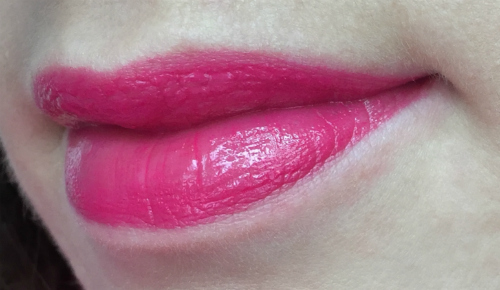 Too Faced La Creme Lipstick in Fuchsia Shock. The La Creme formula is amazing no matter which color you get, but this bright medium "shocking pink" has such amazing shine that I almost need to wear shades. Bonus, it's on sale at TooFaced.com in their sale section!
Best Budget Pink: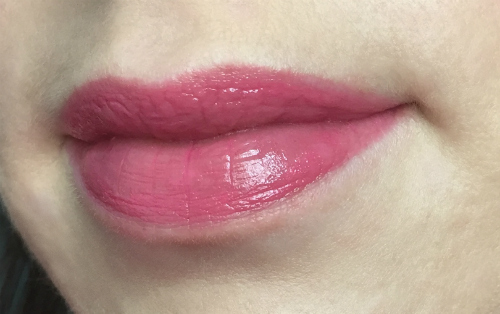 NYX Chunky Dunk in Watermelon Cooler. Want some great pink (or any shade) lip colors? Go NYX. Seriously they have an awesome, high quality selection for a minimal amount of money. I recommend you go when Ulta is having one of their BOGO 50% off sales!
Best Cruelty Free Pink: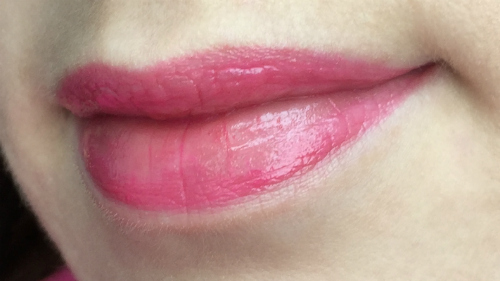 The Body Shop's Colour Crush Shine Lipstick in Fuchsia Flirt. Didn't know The Body Shop had makeup? Yeah, neither did I until about 6 months ago and now I'm hooked! This lovely juicy pink goes on fairly sheer, but it can be built up for more intensity.
Best Matte Pink: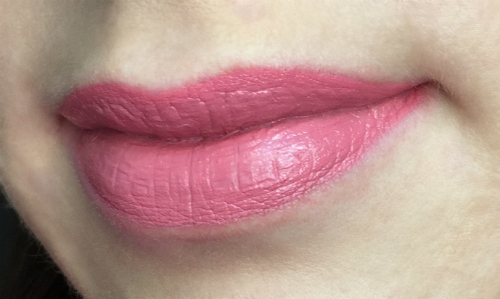 Too Faced Melted Peony. I was so close to going with the Wet n' Wild for my matte pick, but then I remembered Peony. This is a lovely dusty rose pink that wears for an incredible amount of time. It is slightly drying, so be sure to exfoliate and moisturize first. FYI It looks better from a normal distance, and not so much in my close up lip photo!
My All Time Favorite Pink: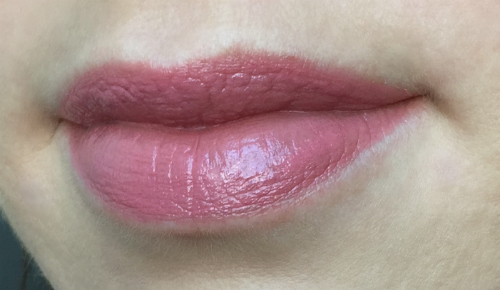 Lancome's Love It! Color Design Lipstick. Yes, I saved the best for last! This isn't the longest lasting nor is it the most affordable, but gosh darn-it, it's my favorite. There is just something about this soft petal pink shade that makes me weak in the knees. It is so sophisticated and easy to wear. I also think it would look great on a wide range of skin tones. I guess you could say I just "Love it!"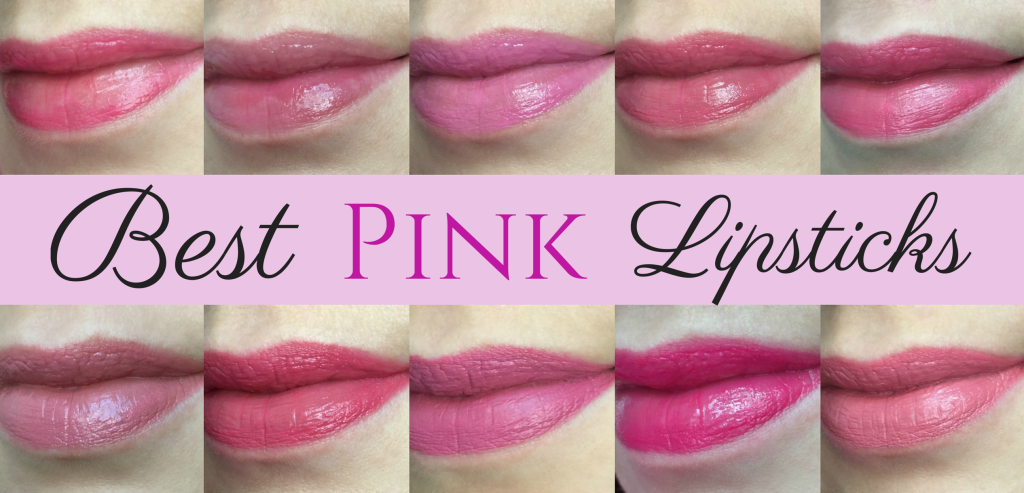 So, that's my current list of my favorite pink lip shades! I'd love to know some of your favorites because if you know me, I'm always on the lookout for new and amazing lip products. Hope you all have a nice day, and if you like this list please share it with your friends!
Leave a comment and let me know some of your favorite pink lipsticks!