A while back I received a few gifts from the Vogue Influencer Network:  Urban Decay Revolution Lipstick in Catfight and 24/7 Glide-On Lip Pencil – Jilted and Ozone.  The lip products came with the most adorable little makeup bag!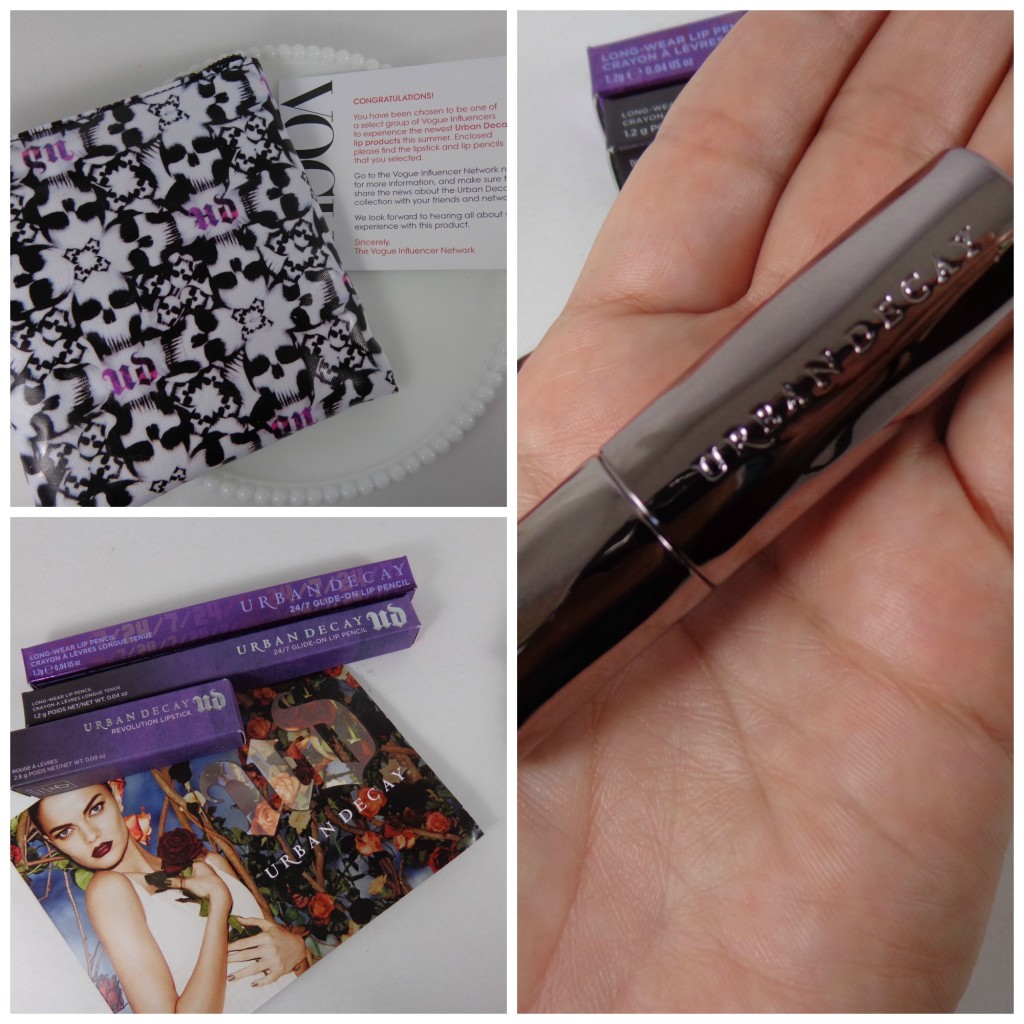 As a huge fan of Urban Decay, I was thrilled at the chance to try a few of their new products.  I currently hoard a ton of UD eyeshadows but have not tried any of the lip products until now.  I absolutely love the new lipstick packaging, a gorgeous gunmetal finish with some nice weight to it.  I love whipping out this lipstick, it looks ultra-cool!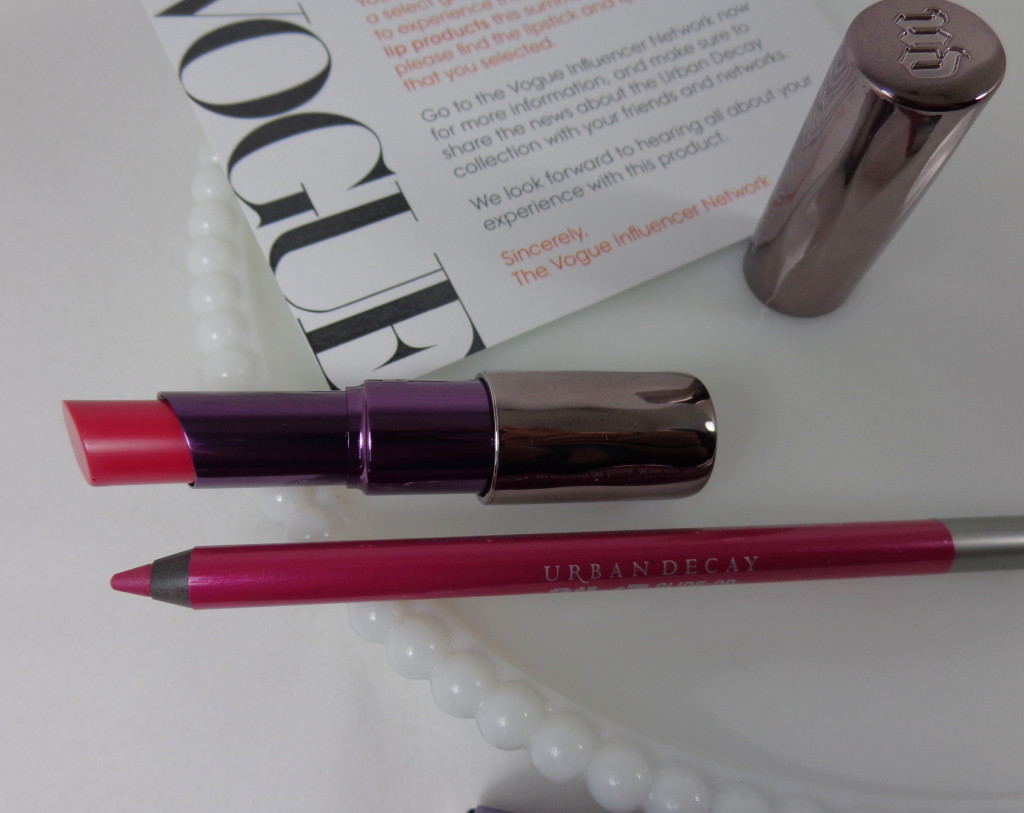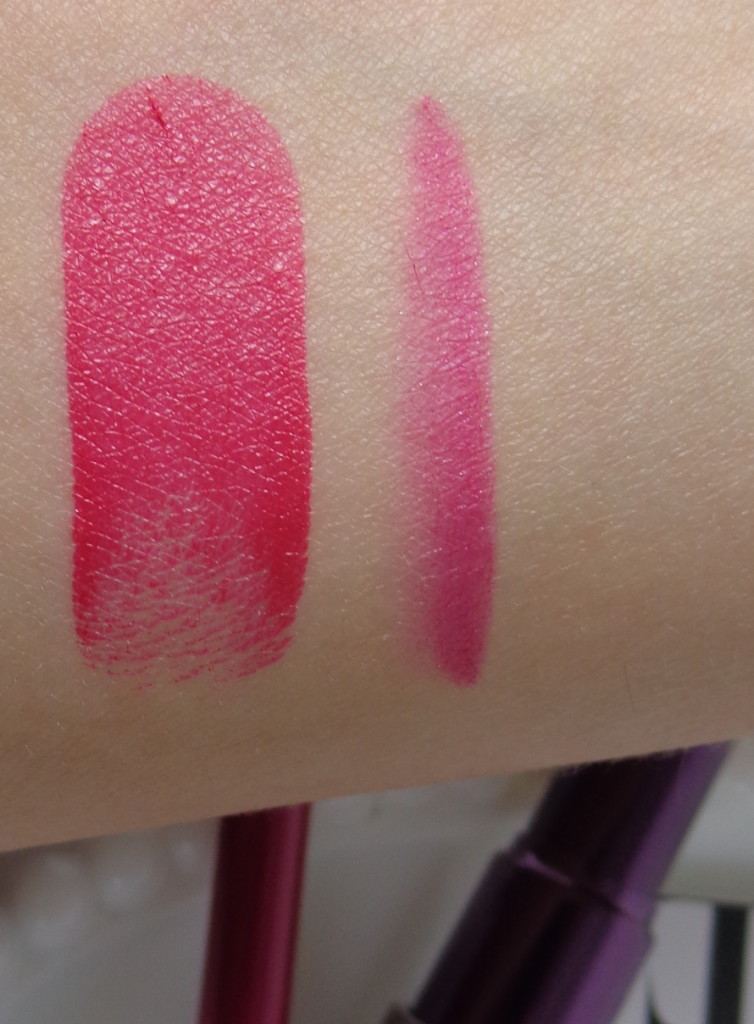 Urban Decay Revolution Lipstick in Catfight is a gorgeous pink-fuchsia, my favorite shade of lip color!  The Revolution Lipsticks promise several benefits:  "insane color payoff, long-lasting color, creamy formula, hydrating and nourishing properties".  I can vouch for all of these claims!  With one swipe you get amazing color and the feel is smooth, creamy, and long-lasting.  My absolute favorite benefit of this lipstick is the hydrating properties that fill in my lip lines making them look fuller.
Urban Decay 24/7 Glide-On Lip Pencil in Jilted is a deep fuchsia and promises to be "waterproof, creamy and long-lasting".  While I don't always use a lip liner with my lipsticks I probably should because it always makes my color look better.  Jilted is a perfect match for Catfight and helps my color last even longer.
Urban Decay 24/7 Glide-On Lip Pencil in Ozone is a clear lip liner meant for lining the outside of your lips to prevent feathering of your lip color.  I now use this lip liner as my first step before lip color, it really works!  As I get older I notice those lines showing up around my lips and lipstick usually accentuates that.  This clear lip liner fills in those lines and prevents my lipstick from bleeding.  A must-have!
Here I'm wearing Ozone on the outside of my lips, Jilted lip liner and Catfight lipstick: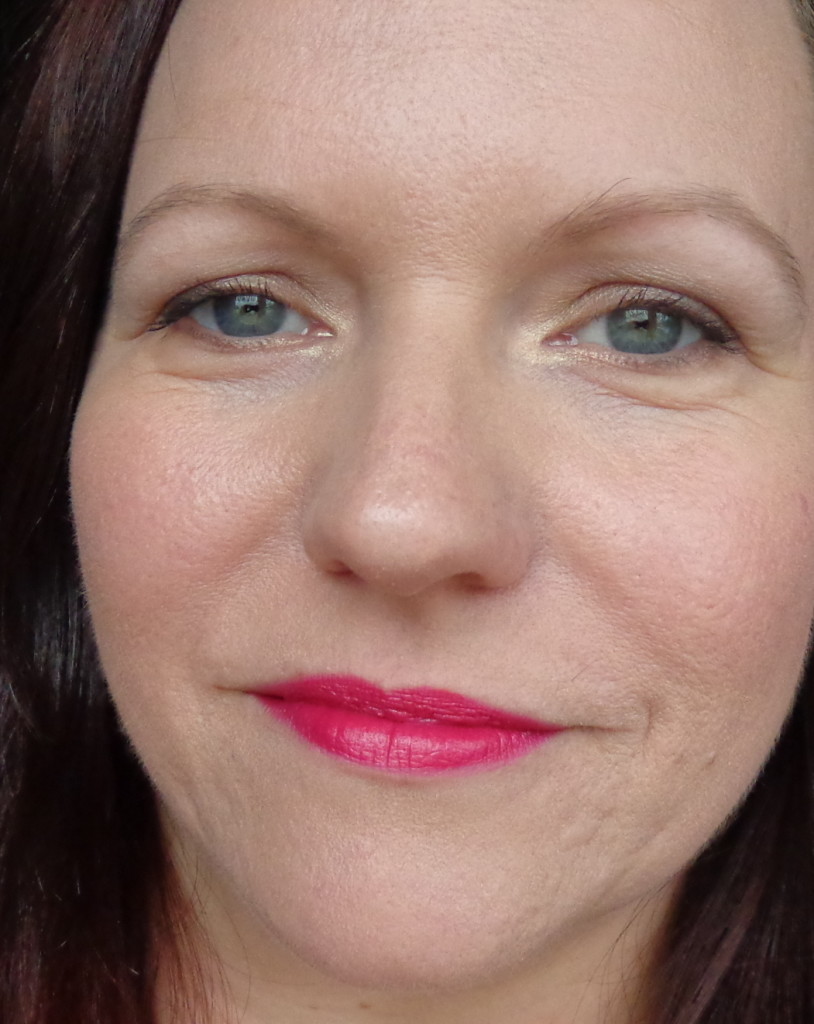 Overall, I am now a huge fan of Urban Decay Revolution Lipsticks and Lip Pencils!  While these lip products are not cheap, each is worth it for the quality, color-payoff and benefits.  Lipstick, $22; Lip Pencil, $19 at Urban Decay.com and ULTA.
What do you think of the new lip products from Urban Decay?